Ras Pi World has taken it upon itself to consolidate all the dimensional information for the Raspberry Pi product line on one page.
The existing information online is scattered and not very consistent. We hope this information will help you in your engineering projects.
For 3D models, please visit the "3D Models" area of this forum.
These models should help you when engineering projects that combine many parts together. Enjoy!
Raspberry Pi 1 Model B+, Pi 2, and Pi 3 Product and hole dimensions
.pdf download /images/other/drawings/Raspberry-Pi-1-2-3-Model-B.pdf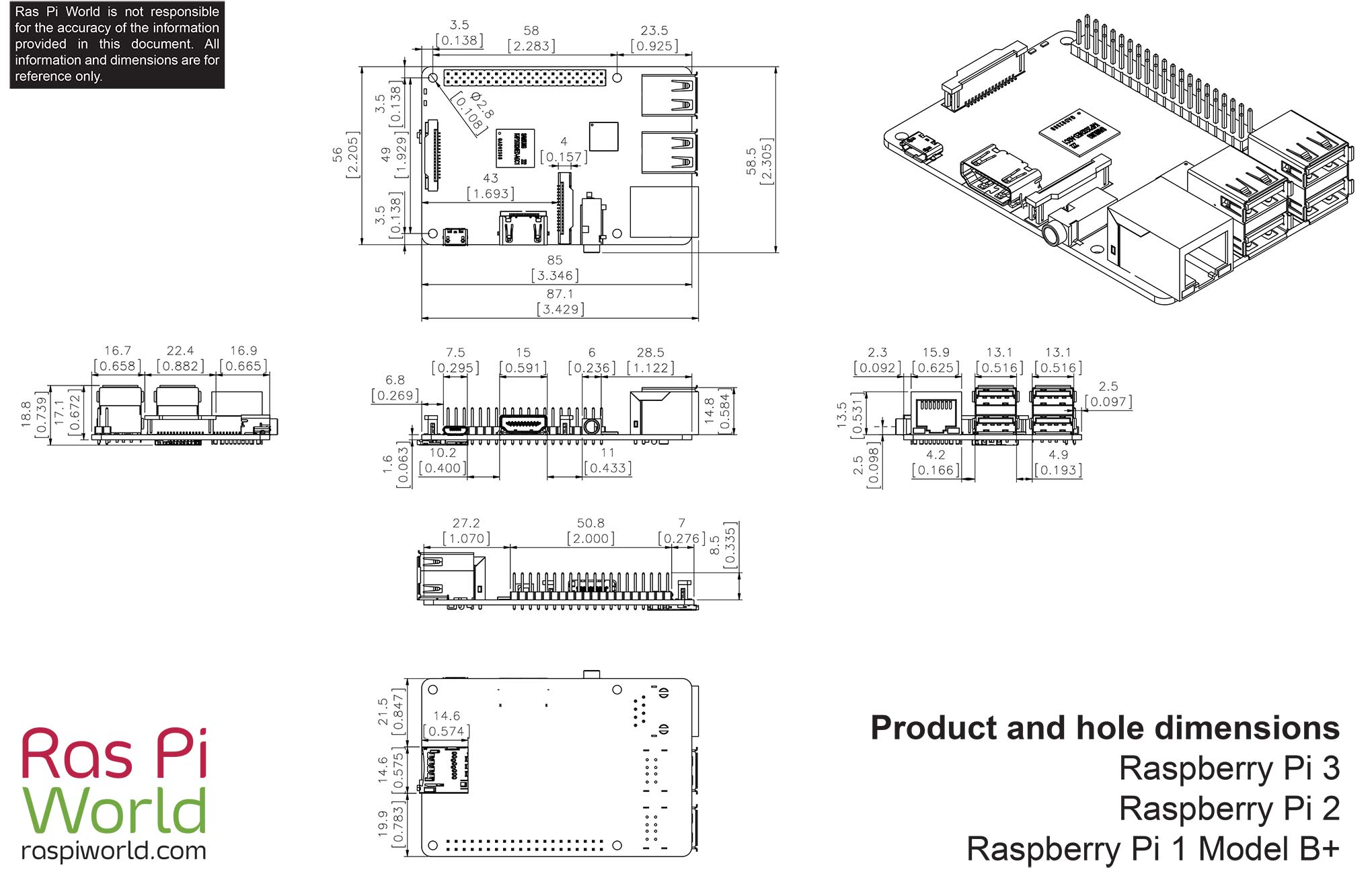 Raspberry Pi 1 Model A+ Product and hole dimensions
.pdf download /images/other/drawings/Raspberry-Pi-1-Model-A+.pdf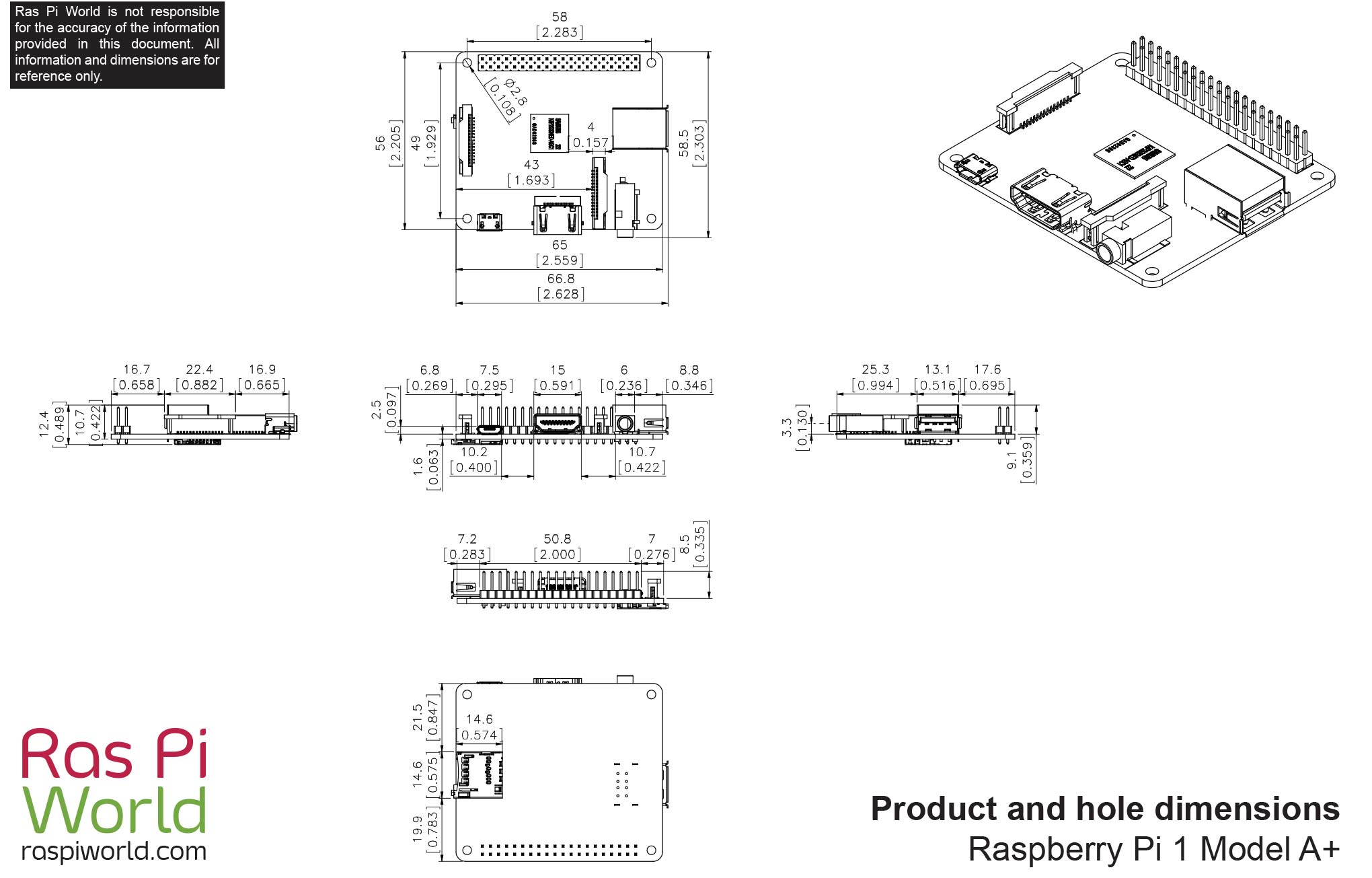 Raspberry Pi 1 Model B Product and hole dimensions
.pdf download /images/other/drawings/Raspberry-Pi-1-Model-B.pdf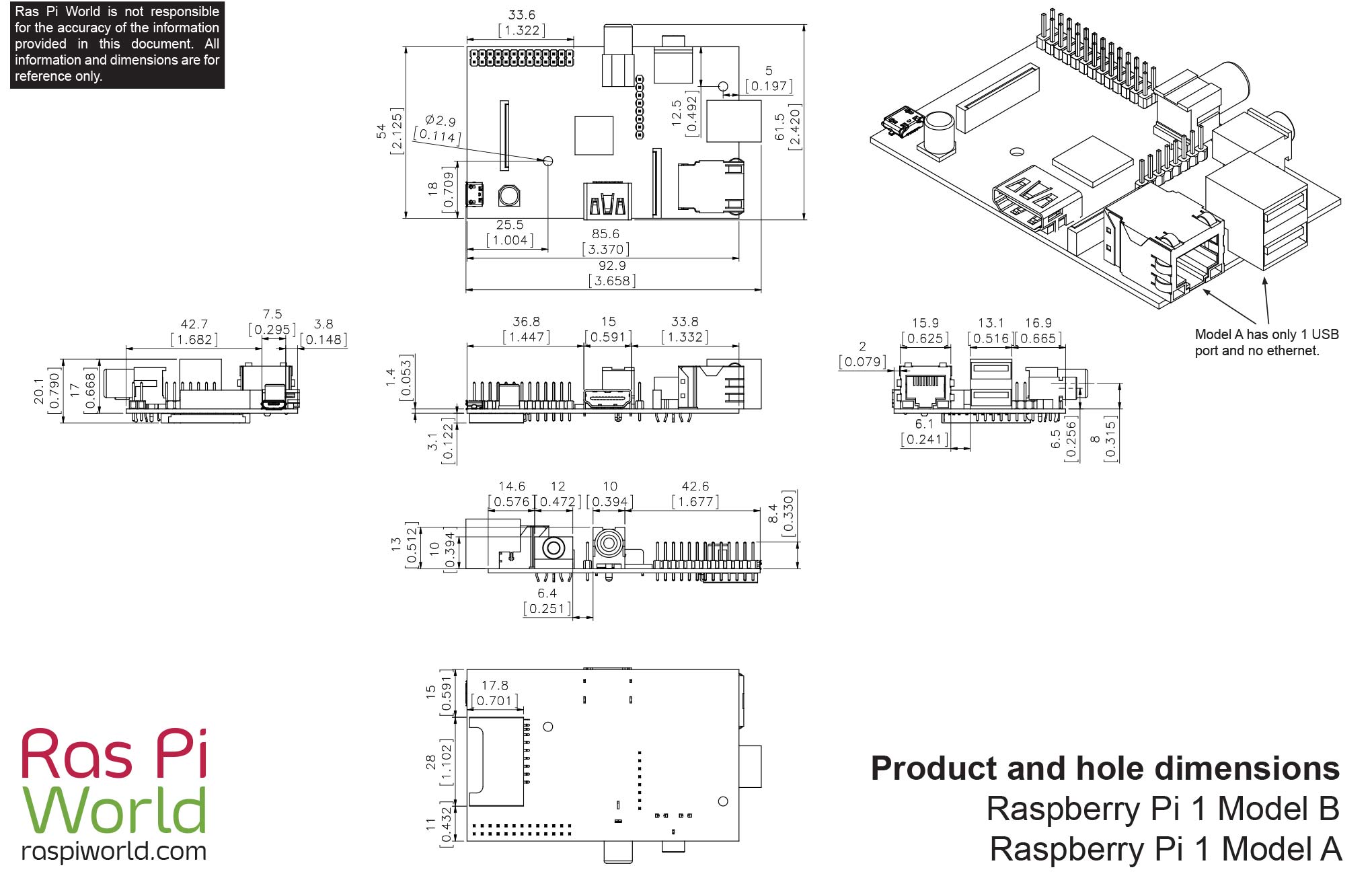 Raspberry Pi Zero Product and hole dimensions
.pdf download /images/other/drawings/Raspberry-Pi-Zero.pdf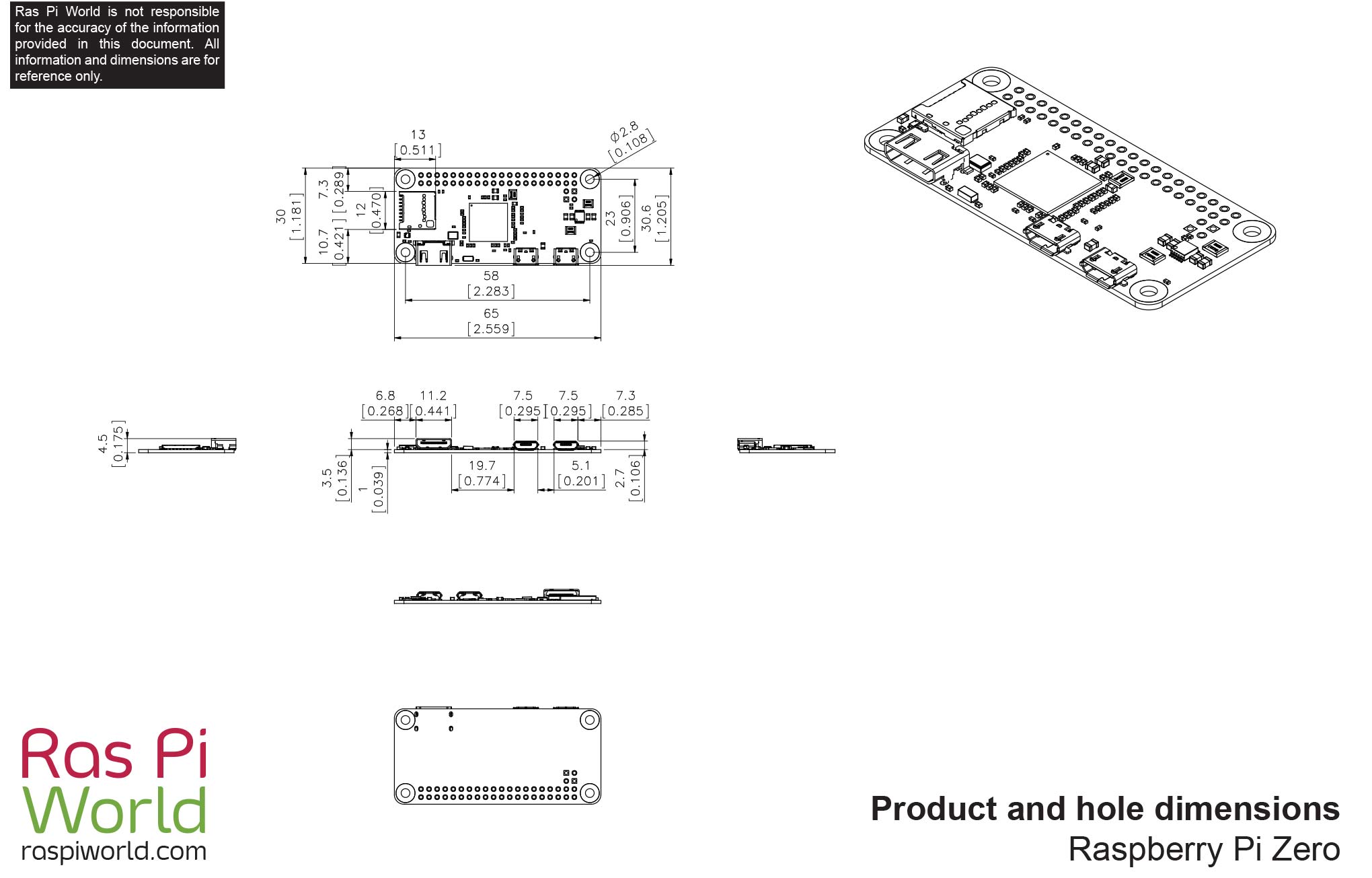 Raspberry Pi Compute Module Product and hole dimensions
.pdf download /images/other/drawings/Raspberry-Pi-Compute-Module.pdf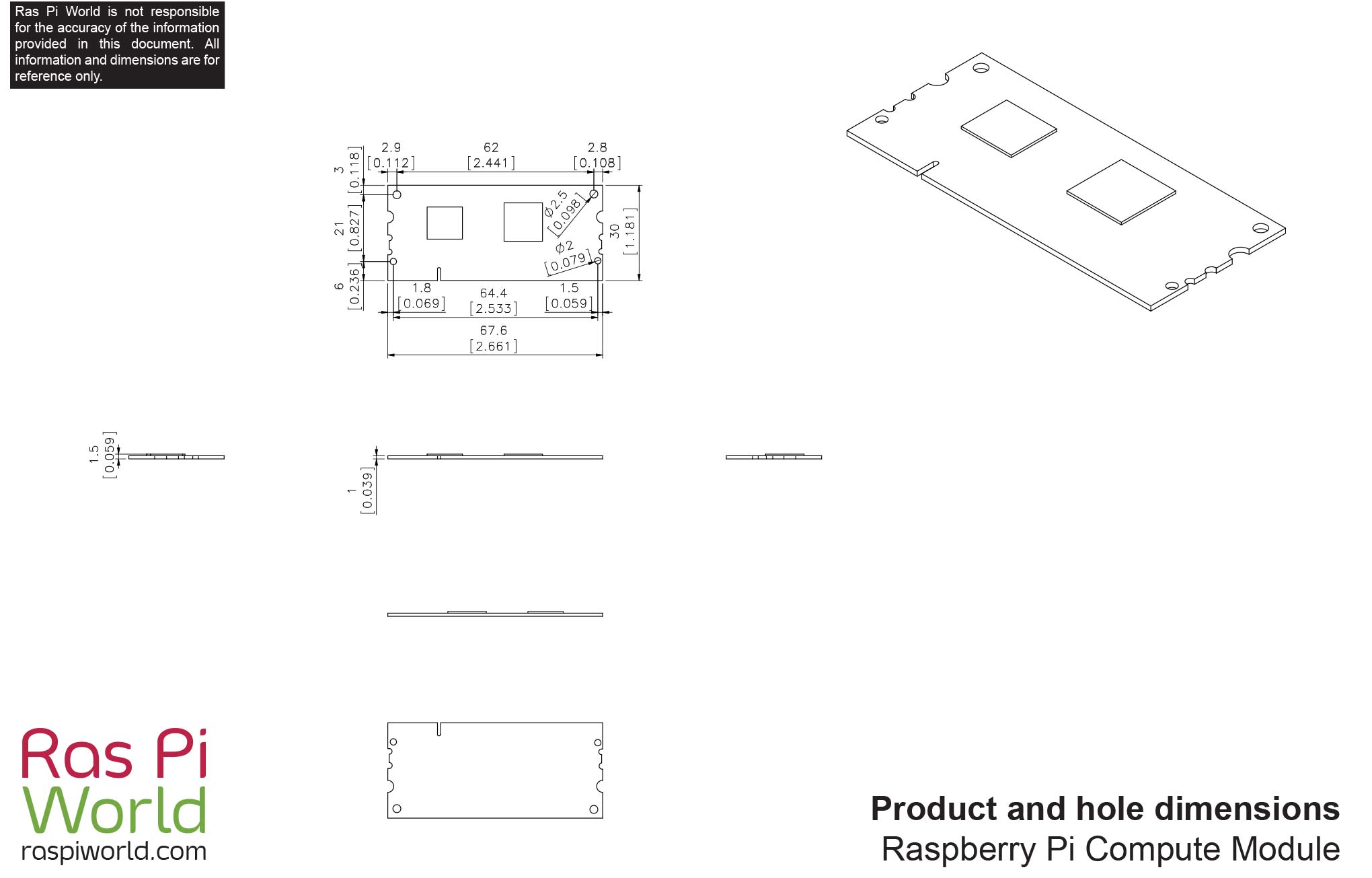 Raspberry Pi Camera Module Product and hole dimensions
.pdf download /images/other/drawings/Raspberry-Pi-Camera-Module.pdf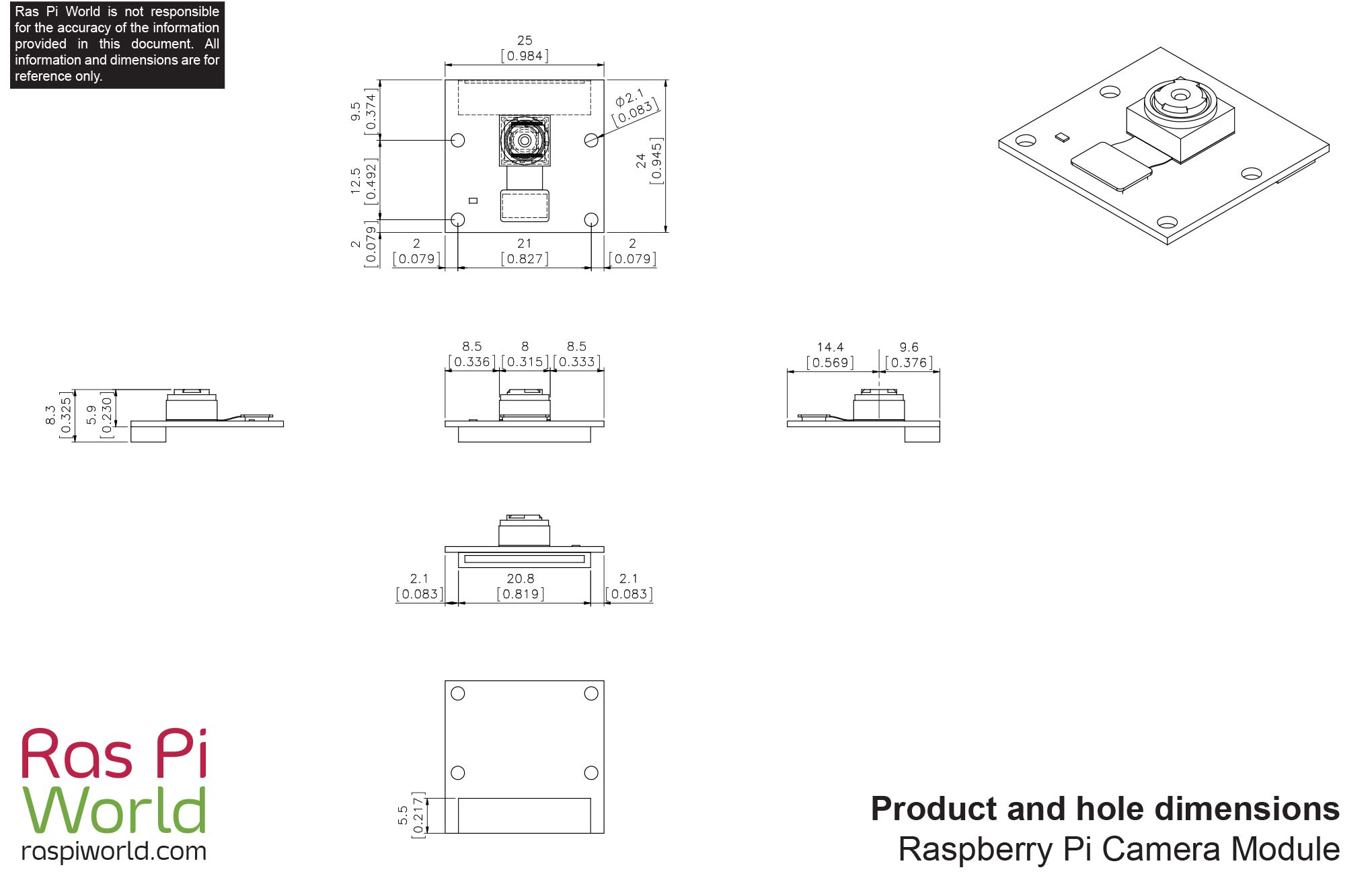 Raspberry Pi 7" Touchscreen Display Product and hole dimensions
.pdf download /images/other/drawings/Raspberry-Pi-7in-Touchscreen-Display.pdf